Spend time with birds and connect with our bird experts
Interested in learning more about Canada's birds? Need some inspiration? Or have some to share? Spend some time with birds and our bird experts virtually here. New content will be uploaded regularly. Please share your birding stories or bird activities with us at jallair@birdscanada.org, or on social media and we'll help share the inspiration!

BIRD BLITZ AT HOME: MAY 2020
From your backyard or balcony, garden or window, what birds can you find?
Explore the birds near you and participate in Bird Blitz at Home anytime during the month of May! It's fun for all ages, participating is easy, and your observations help scientists monitor Canada's birds! Watch this video tutorial to help get started.
ABA VIRTUAL BIRD CLUB: HEALTHY AT HOME, BIRDING
Jody Allair, Director of Citizen Science and Community Engagement at Birds Canada, joins Nate Swick of the American Birding Association to talk about birding at home. The current health emergency has challenged all of us to find ways to enjoy birding and support birds and Citizen Science, and Jody shares ideas on how we can all bird better during these strange times.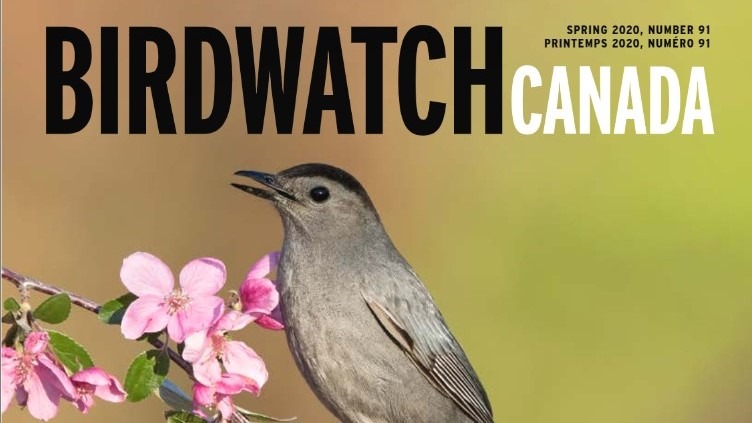 BIRDWATCH CANADA: SPRING 2020, NUMBER 91
BirdWatch Canada is a quarterly magazine featuring articles about the conservation of Canada's wild birds and their habitats, as well as updates from Birds Canada and its projects.
We have made our Spring issue available to everyone online so that more people can enjoy birds from the safety of their home during the COVID-19 pandemic. Click to read the complete issue no. 91 of BirdWatch Canada magazine!
ARMSTRONG BIRD OF THE MONTH
Learn about feeder birds with Birds Canada staff.
RICK MERCER REPORT VISITS LPBO
We dipped into the archives to bring you CBC's Rick Mercer Report visiting the Long Point Bird Observatory. Rick joined Jody Allair and Stu Mackenzie back in October 2015 to learn hands-on about migration monitoring and bird banding.
Mark Cullen Gardening
Jody Allair joins Mark Cullen to talk about how to attract and support birds at your garden.
Watch and learn more about birds and some of the work we do at Birds Canada.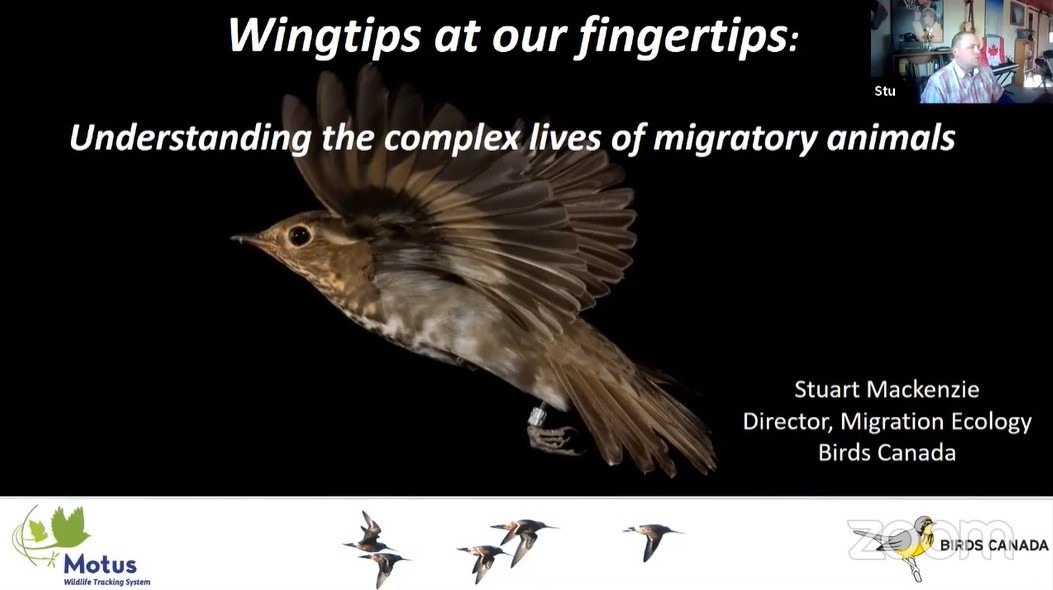 WINGTIPS AT OUR FINGERTIPS: UNDERSTANDING THE COMPLEX LIVES OF MIGRATORY ANIMALS
Stu Mackenzie, Director of Migration Ecology at Birds Canada, explains why the protection of migratory birds and their habitat requires a complete understanding of how they use landscapes and habitats throughout their full annual cycle.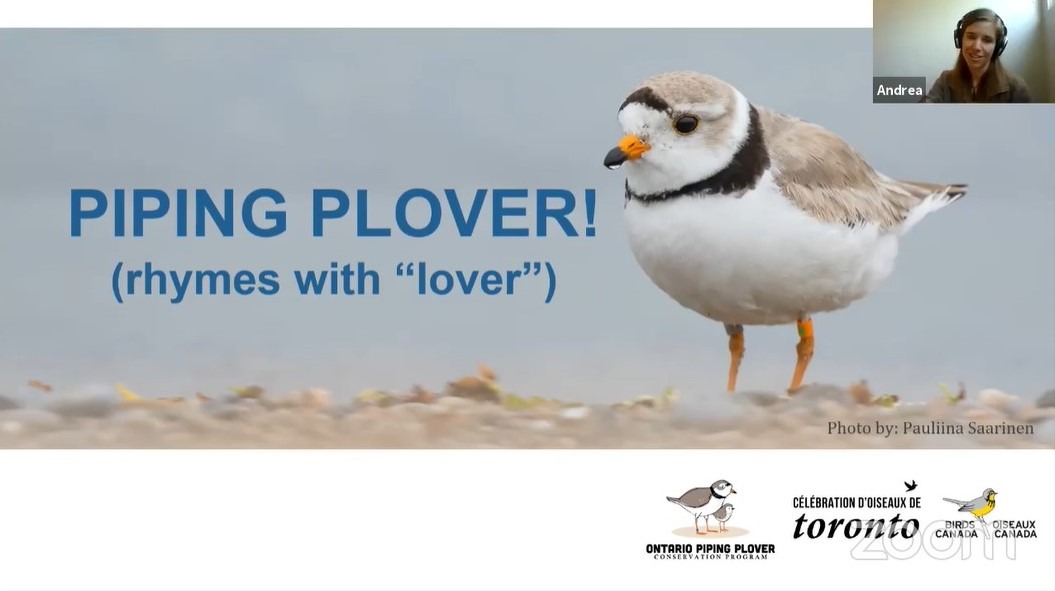 THE CUTEST BIRD IN THE WORLD CAME TO TORONTO, WILL THEY BE BACK?
For years Piping Plovers have struggled to find beachfront real estate to raise their chicks. In 2018, they found the perfect spot within a constantly growing city… Toronto Island. Andrea Gress is the Ontario Piping Plover Conservation Program coordinator at Birds Canada.
Bird Identification for Beginners
This workshop covers basic birdwatching tools, fundamentals of bird ID, and an overview of some bird groups found in Saskatchewan and the Canadian Prairies. It was presented and recorded by LeeAnn Latremouille, Saskatchewan Breeding Bird Atlas Coordinator, Birds Canada.
Enjoy birds from home with live feeds from nest and feeder cams or listen to audio recorded birding soundscapes.
NESTS
Watch live video of birds on the nest.
FEEDERS
Watch live video of birds at feeders.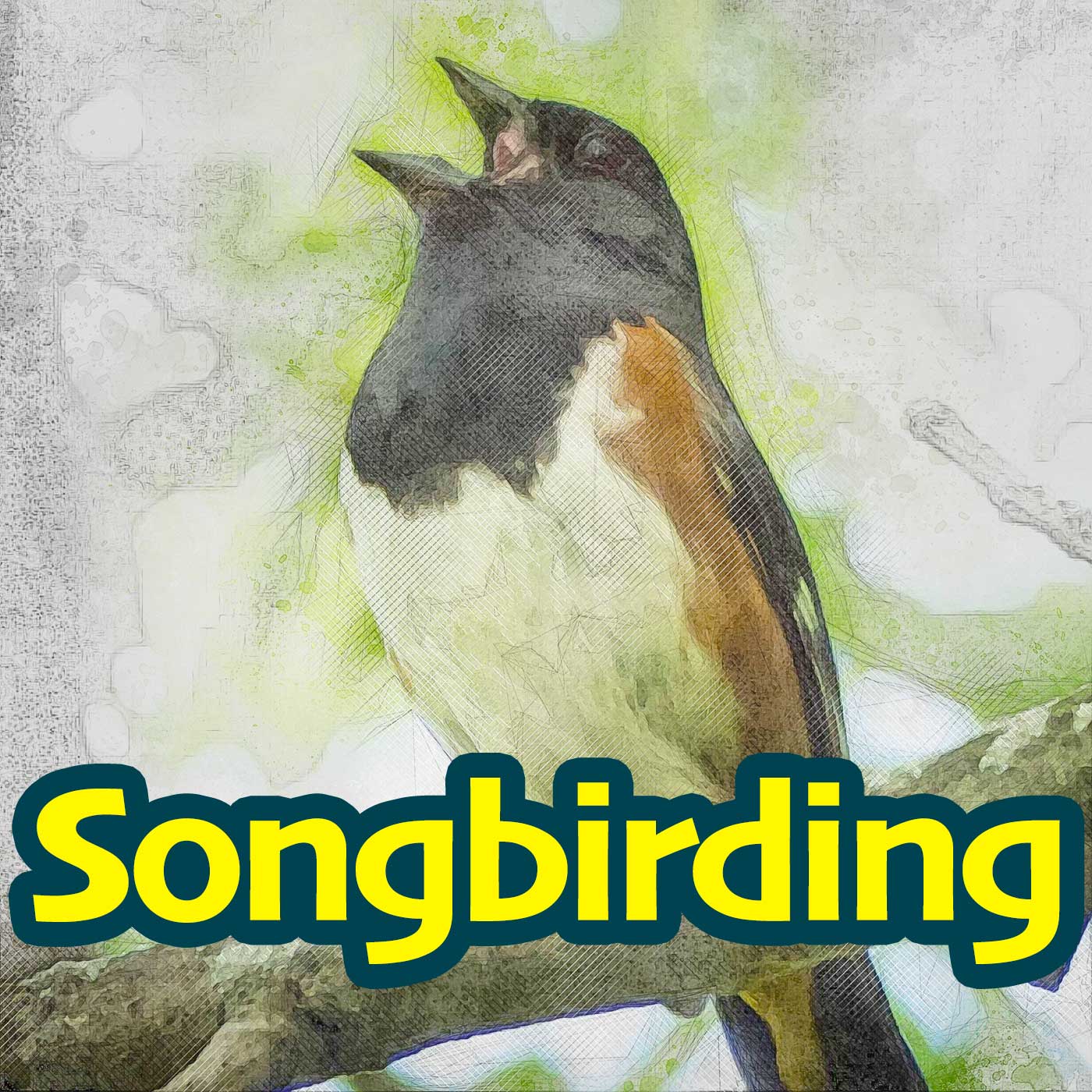 SONGBIRDING PODCASTS
Immerse yourself in the beauty of bird song with these annotated soundscapes. Follow these links to get started: The Bruce Peninsula and Midsummer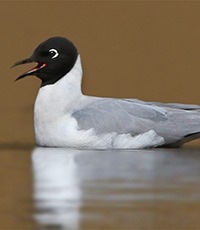 The Bonaparte's Gull is the only gull to build a stick nest in a tree, usually a conifer. It also tends not to gorge on garbage or carrion, feeding on insects, fish, crustaceans, and molluscs instead. + "Your Bird Moment"
(Photo: Nick Saunders)