Canadian Migration Monitoring Network (CMMN)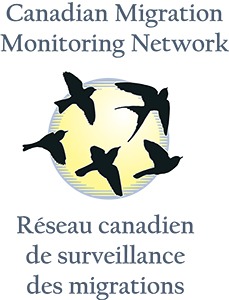 CMMN is a large-scale collaborative network of more than 30 bird observatories and research stations across Canada, including the Long Point Bird Observatory and Thunder Cape Bird Observatory. The Long Point Bird Observatory is the oldest bird observatory in the Americas and the founding program of Birds Canada. Thunder Cape Bird Observatory is co-managed by Birds Canada and the Thunder Bay Field Naturalists. The collaborative network also includes Environment and Climate Change Canada's Canadian Wildlife Service.
Migration monitoring provides long-term information on bird population dynamics and trends for more than 200 species, and contributes meaningful scientific data to further the understanding of migration ecology in Canada. The CMMN contributes knowledge and public understanding of Canadian birds and bird migration to influence conservation in the Western Hemisphere.
Birds Canada manages migration monitoring data, produces population trends of birds on migration, assesses conservation status, and coordinates collaborative research and conservation projects in addition to providing secretariat duties for CMMN.
Learn more about the CMMN and request membership to the CMMN Google Group to participate in discussions.
To see results of CMMN population trend analysis and various other data visit
Results.
Check the map and the directory below to find locations and links to more information about the Network stations.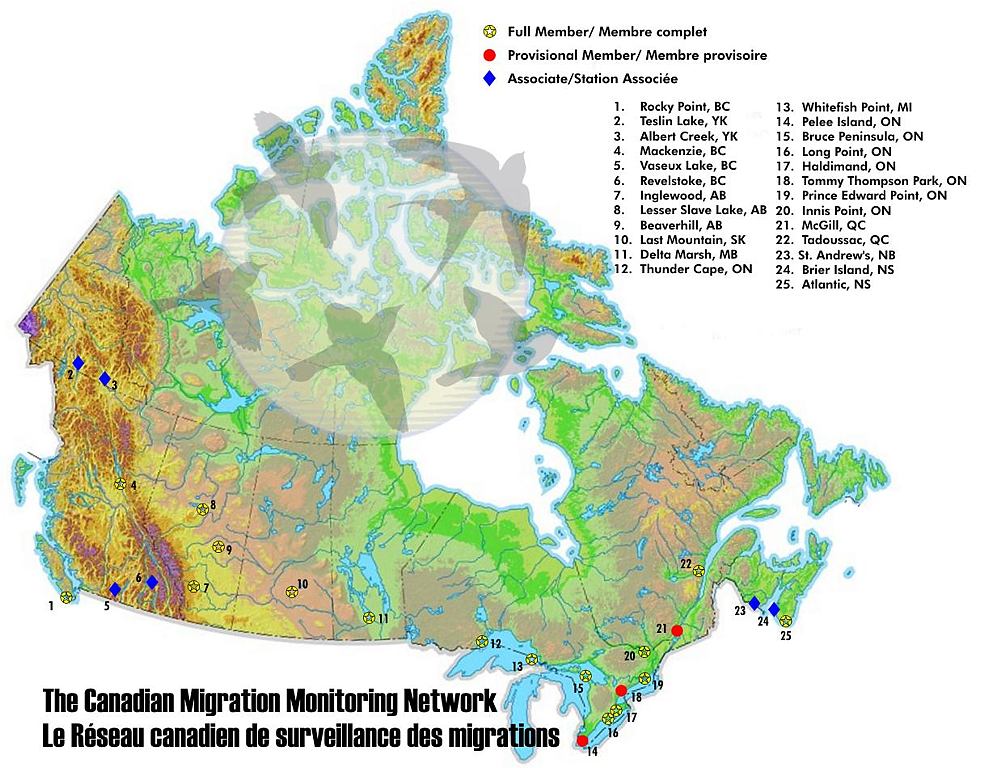 Revelstoke, BC
Haldimand, ON

Brier Island, NS