By Dr. Silke Nebel, Vice-President, Conservation and Science, Birds Canada
The State of Canada Birds, 2019 confirmed that Canada has lost nearly 60% of our grassland birds since 1970. This is crisis for bird life and sounds an alarm for our broader biodiversity as well. But, there is hope thanks to an inspiring new project.
Prairie grasslands provide essential habitat to prevent the extinction of unique prairie birds and other wildlife. The remaining tracts of native prairie grasslands are under threat by the tremendous market pressure on ranchers to plow and cultivate rather than maintain traditional community pastures. The Grassland Conservation Incentives Project will help Canadian ranchers access financial support to conserve native prairie and offset carbon emissions.
The carbon offset registry 'Climate Action Reserve' just released the first Canada Grassland Protocol that includes carbon offsets arising from the carbon-rich grassland habitats of the prairies. It provides ranchers and landowners with a guaranteed revenue stream through working with carbon credit experts to monitor and report on the status of their lands – earning credits that can later be sold in a carbon market to earn revenue for the ranch.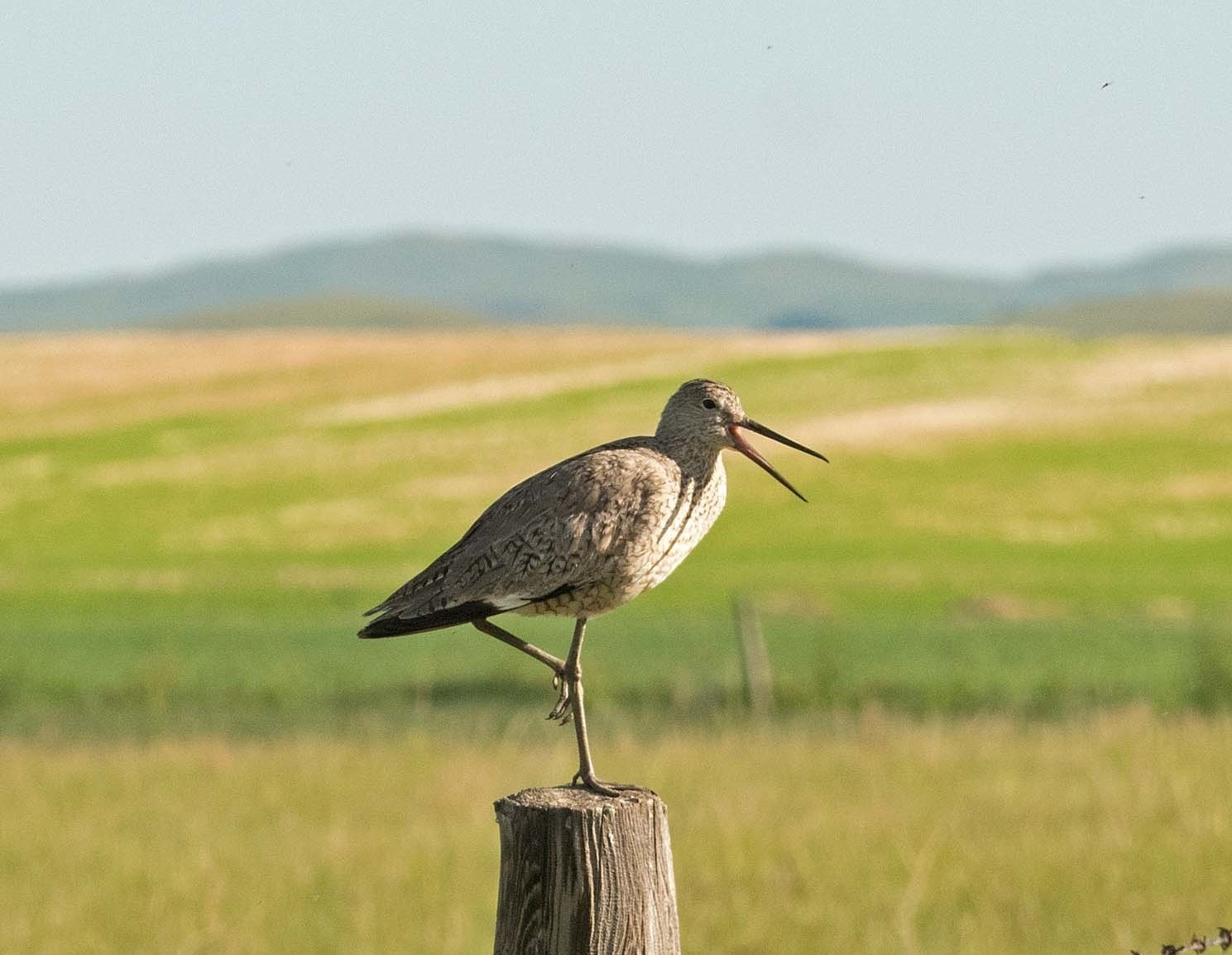 Willet Photo: Pete Davidson
To generate interest in this exciting opportunity among ranchers in Manitoba and beyond, Birds Canada is developing a Grasslands Conservation Incentives Project, which aims to engage ranchers and landowners by communicating the financial benefits available to qualifying ranches, including the voluntary carbon market, and conservation easements. The collaboration has the potential to be a significant win-win-win for ranchers, grassland birds, and for our ecosystems.
The Grassland Conservation Incentives program is made possible thanks to the generous support of the A&W Regenerative Agriculture Initiatives Fund, Environment and Climate Change Canada, and Manitoba government's Ministry of Agriculture and Resource Development.
If you're interested in more information on the Grasslands Conservation Incentives Project, please contact me, Silke Nebel, at: snebel@birdscanada.org.